Marker [078]
The Old James G. Thompson Home
(Frontier Village, Loy Lake Park)
---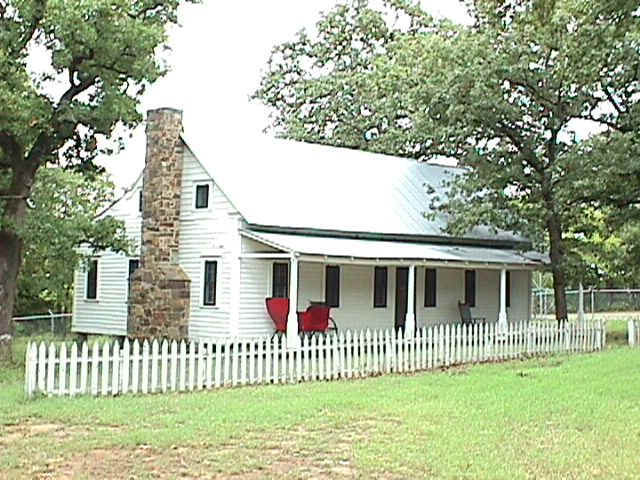 Oldest home in Grayson County, contained county's first post office. Built near Preston Bend, important trail crossing on Red River. Builder was James G. Thompson, first Chief Justice (county judge), Grayson County, an ancestor of leaders in the area's business and civic life. Structure of white oak loge, had walnut picture rails and chair rails; pegged Salem "Cross and Bible" doors. It was moved here from site of Lake Texoma.
JAMES G. THOMPSON HOME
The James G. Thompson home was built at Preston Bend and later moved to PawPaw Hill and restored as near as possible from history handed down throughout the years. The house was moved to Frontier Village in 1990.
The home was constructed of white oak logs with the log frame being of European origin. Thompson was the first County Judge of Grayson County as well as postmaster of Woodsboro. The post office was located in a room to the side of the kitchen. Judge Thompson was married four times and fathered 18 children. The Thompson house is the featured home on the tour of the Village.